DIALOGUES IN CLINICAL NEUROSCIENCE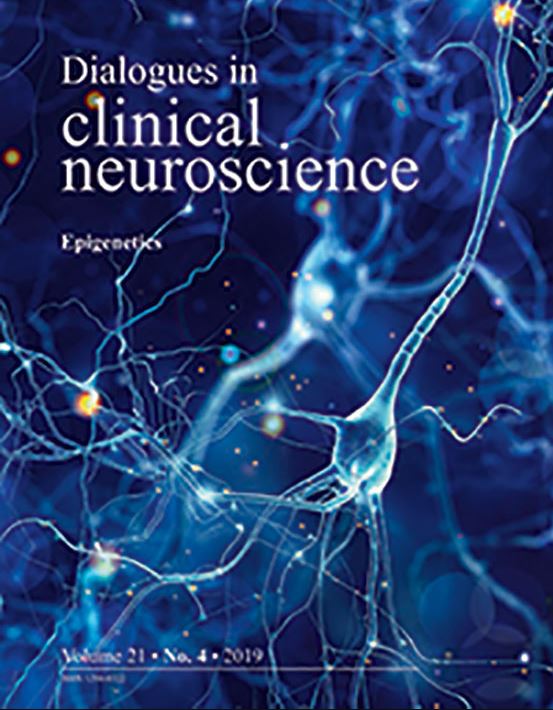 Dialogues in Clinical Neuroscience (DCNS) aims to serve as an interface between clinical neuropsychiatry and the neurosciences by providing state-of-the-art information and original insights into relevant clinical, biological, and therapeutic aspects. DCNS is an open access journal. Each issue will be composed of expert reviews (authors are invited by the Editorial Board), original articles and brief reports.
All research articles in this journal have undergone rigorous peer review, based on initial editor screening and anonymous peer review.
As an exclusive benefit, articles of Dialogues in Clinical Neuroscience can be downloaded for free by WFSBP members via the members restricted area using their WFSBP membership login.
Non-members can purchase whole issues or individual articles of the journal at https://www.tandfonline.com/journals/tdcn20. 
MEET THE DCN EDITORIAL BOARD
Chief Editor
Florence Thibaut, France
Members
Peter Falkai, Germany
Lakshmi Yatham, Canada
Eric Chen, Hong Kong
Takairo A. Kato, Japan
Michael Davidson, Israel
Marc Antoine, France
Marc Potenza, USA
Soraya Seedat, South Africa
Jee Hyun Kim, Australia
Aviv Weinstein, Israel
CiteScore (Scopus) as of 2021